2022 Information
In terms of communication this season, we have created a teamwide group chat through the app "GroupMe". We ask that all parents please download this app and join. To join, simple scan the QR code below through your phone's camera. This will be our main form of team communication throughout this season, so please join as time permits. If there are any questions, please contact me. Ty and Rylee's contact information is found below.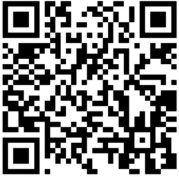 We would like to take a moment to express several expectations for ourselves:
Arrive 15 minutes early to all practices
Communicate to all members of WBST efficiently and clearly
Provide an adequate opportunity for all athletes to succeed
Spread positivity and maintain respect throughout all components of our organization
I am very open-minded heading into this season, though I have 2 immediate goals for our team:
When we do these things, we will be successful!
We intend to hold our first swim practice on May 30. This practice will be the foundation of a great season, so we hope to see you there! At this practice, we will get to know each other, lay some ground rules, and have some fun!
---
Contact Info
For any questions, please contact us.
Ty Spillane (Head Coach)
Rylee O'Neil